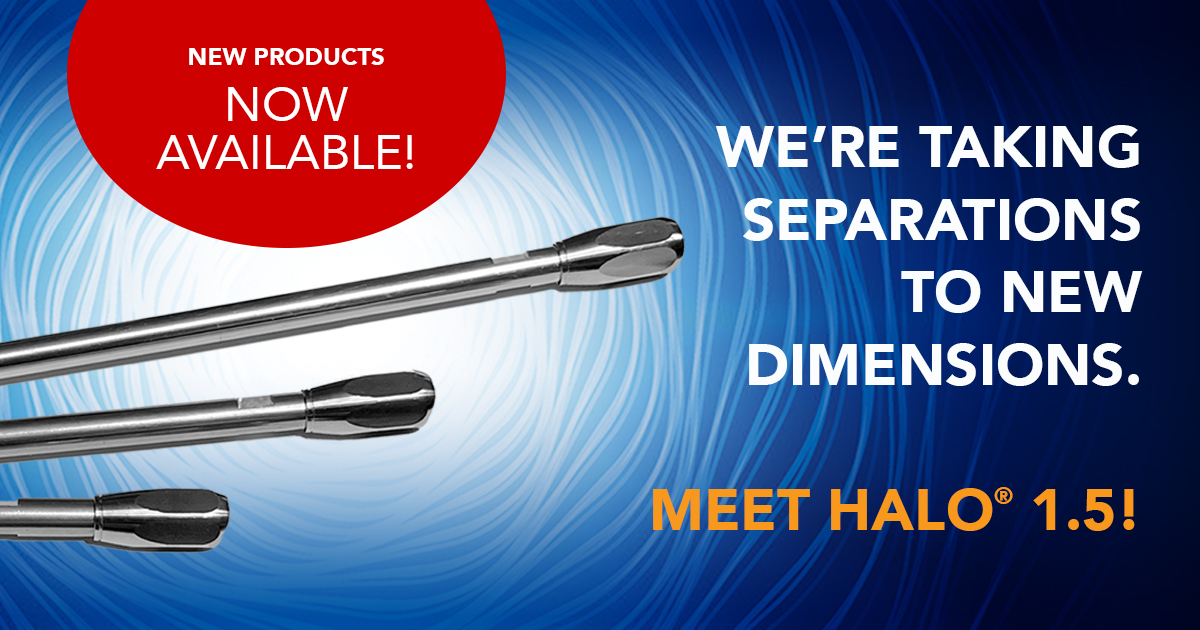 AMT Introduces Three New Products to their HALO 1.5 mm ID Column Line Up
February 1, 2023
The line extension includes two new small molecule selectivities and features a 2 µm particle for peptide analysis in AMT's innovative 1.5 mm ID semi-micro format that delivers more signal intensity and 50% less solvent consumption compared to 2.1 mm ID columns.
The new phases include the AQ-C18 which is a 100% aqueous compatible C18 L1 phase containing a polar embedded ligand. Ideal for polar and non-polar analyte mixtures, the Penta-HILIC is a functionalized HILIC phase ideal for poorly retained polar compounds in reversed-phase. This L95 phase provides excellent peak shape for basic compounds in HILIC mode and an ES-C18 Peptide. An L1 alkyl phase designed for tryptic digests, PTMs, and polypeptides is now available in a 2 µm particle size to further increase peak capacity for peptide mapping.
Learn more about the new launch here.