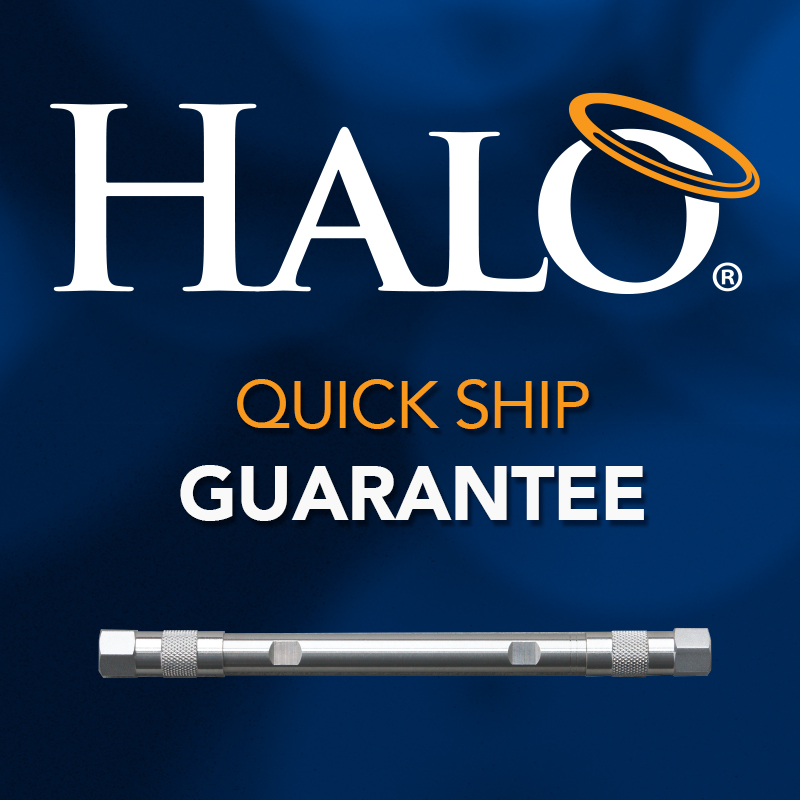 PROMOTION: QUICKSHIP
Quick Ship Guarantee
We are proud to offer the fastest turn around time as compared to industry standards. Most analytical columns ship within 48 hours of order receipt, but for certain parts we are now offering turn around time of 1 business day to the courier* OR YOUR ORDER IS FREE.
Subject to the terms and conditions below*, on any HALO 2.7 um of analytical dimension (2.1, 3.0 and 4.6 mm id, 5, 50, 100, 150 mm length) your order will be placed for shipment with the carrier within 1 business day of your order or the order is free.
Note:  cart automatically includes QUICKSHIP when applicable
*Some Exclusions Apply:
Offer applies for sales to continental United States only.
Offer applies for up to 3 total columns per order.
Limit one order per account per day.
Orders must be received by 3:00 pm EST Monday – Friday.