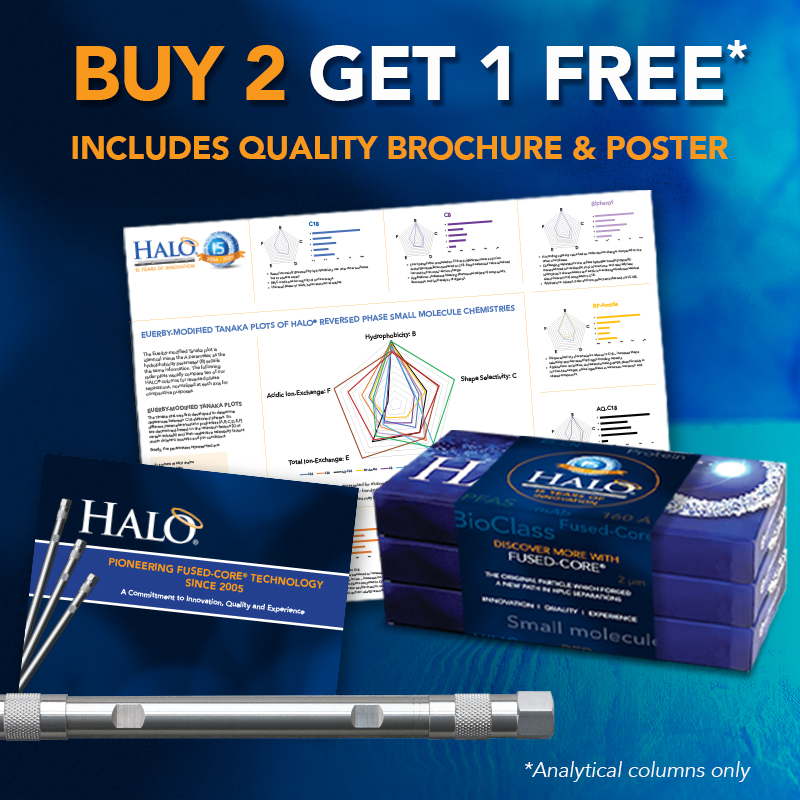 PROMO CODE: MDK21
Method Development Kit Sales Promotion
Offer valid through 9/30/21. Enter coupon "MDK21" at checkout to receive discount. Select any 3 different chemistries to build your own kit! Includes new quality brochure and wall poster!
Some Exclusions Apply:
Analytical columns 2.1 – 4.6 mm ID only.
Does not include Capillary columns, Semi-Prep, Guard columns or Guard Holders.
Discount applied to 3rd column of equal or lesser value
US customers only.