HALO®  BIOCLASS protein columns include the 1000 Å Fused-Core® particle, enabling the benefit of unrestricted pore access. These columns combine the power of ultrafast and high-resolution separations to the biologics workflow.
As complex biotherapeutics development continues to grow, understanding structural modifications requires separation options. Often these minor variants consist of subtle differences in protein chains, glycosylation sites, and free sulfhydryl groups.
HALO® BIOCLASS protein columns deliver:
Total pore access for narrower peak widths and better recoveries for large biomolecules (vs. smaller pore sizes and non-core particles)
Compatible with UHPLC and HPLC and LCMS
Excellent high-temperature stability (up to 90˚C) for improved peak shape and recovery
Bonded phase options for high recovery under low-temperature conditions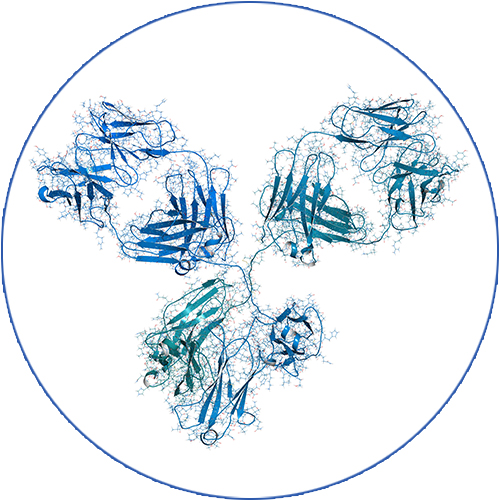 Applications
mAbs
ADCs
Biosimilars
H/D exchange
Fragments
Features
Outstanding temperature stability up to 90 °C
Compatible with UHPLC, HPLC and MS
Elution of very large proteins with excellent peak shape and recovery
Very low LCMS bleed
Available Particles
TOTAL PORE ACCESS FOR HIGH RESOLUTION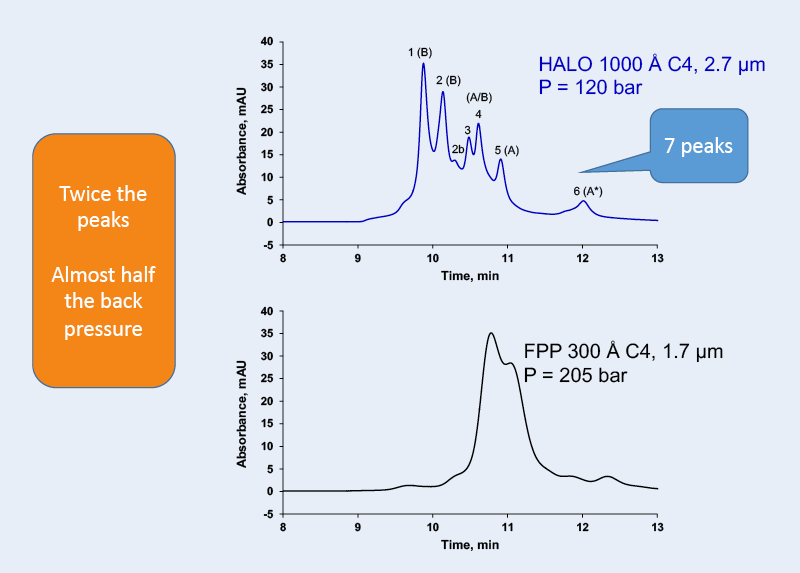 The large pores of the HALO® 1000 Å C4 column allow improved access to the stationary phase and increased resolution for IgG2 isoforms compared to the smaller 300 Å pores of the FPP C4 column.