Glycans are simple and complex carbohydrates (sugars) that influence protein structure/folding and transport. Glycosylation is one of the most important modifications of the protein structure.
Given the importance of glycosylation to the overall performance of a glycoprotein, there is a need to completely characterize and then monitor these glycans for both research and manufacturing purposes.
HALO® BIOCLASS glycan columns deliver:
Each lot of HALO® Glycan material is quality assurance tested for application performance
Ideal for hydrophilic interaction liquid chromatography (HILIC) separations of oligosaccharides, and particularly, of released and labeled glycans from glycoproteins and proteoglycans
A highly polar ligand that contains 5 hydroxyl groups tethered to 2.7 µm Fused-Core® silica particles via novel, proprietary linkage chemistry
Improved retention of acidic and zwitterionic analytes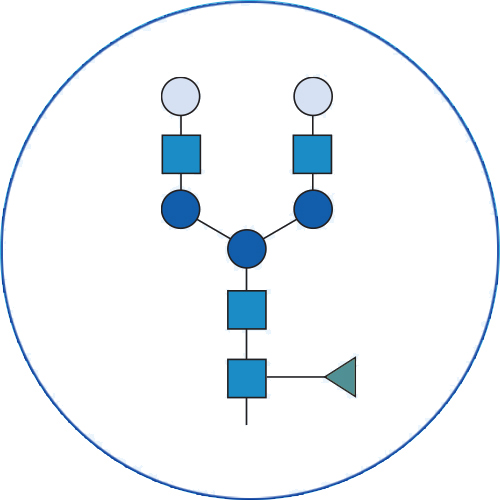 Available Particles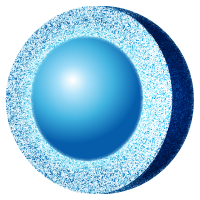 BEST USES
Oligosaccharides, glycans, acidic and zwitterionic analytes
BONDED PHASE
Proprietary poly-hydroxy
PORE SIZE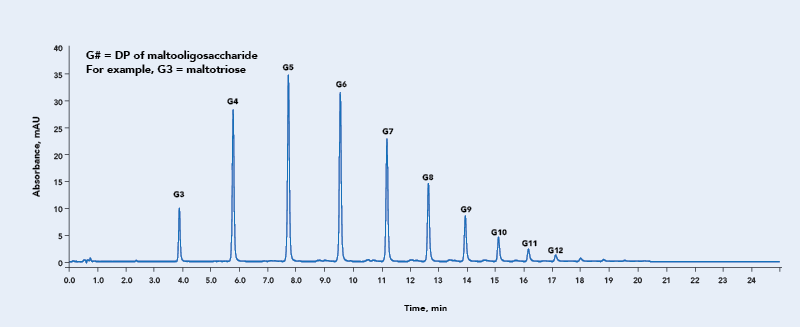 Example QA chromatogram for HALO® Glycan column. Each HALO® Glycan packing lot is tested using this glycan ladder mixture to assess and ensure lot-to-lot reproducibility.