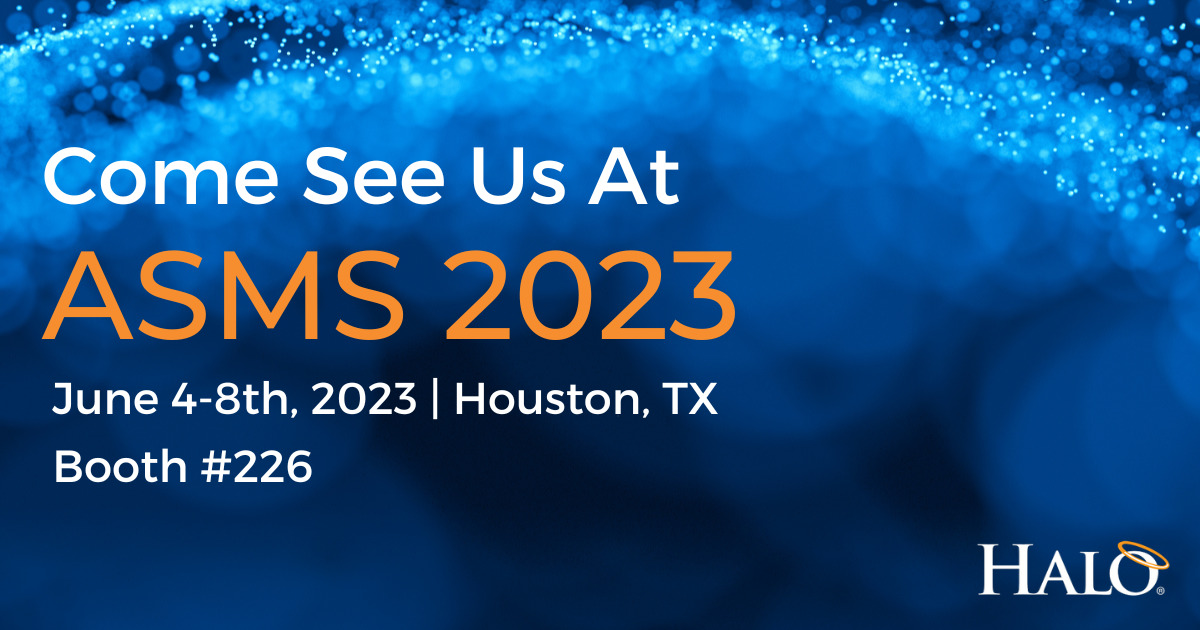 Join us for The 71st ASMS Conference on Mass Spectrometry and Allied Topics (ASMS 2023)
When: June 4-8, 2023
Where: Booth #226 at the George R. Brown Convention Center (GRB) in Houston, Texas.
Speakers and Titles of Talks:
Stephanie Schuster, Ph.D.
Thursday, June 8 @10:30am-11:30am and 12:30pm-2:30pm
Title: Impact of Using 1.5 mm Column ID and Various Stationary Phases on LC/MS Pesticide Screening Analysis
Poster: ThP 101
Peter Pellegrinelli, M.S.
Tuesday, June 6 @ 10:30am-12:30pm & 1:30pm-2:30pm
Title: Increasing Efficiency of Peptide Separations by Decreasing Particle Size and Column Dimension
Poster: TP 446
Conner McHale, B.A.
Thursday, June 8 @ 10:30am-12:30pm & 1:30pm-2:30pm
Title: A Novel Screening Approach for Comparing LC-MS Reversed-Phase and HILIC Methods for Separations in Biological Matrices Using Amino Acid Examples
Poster: ThP 466