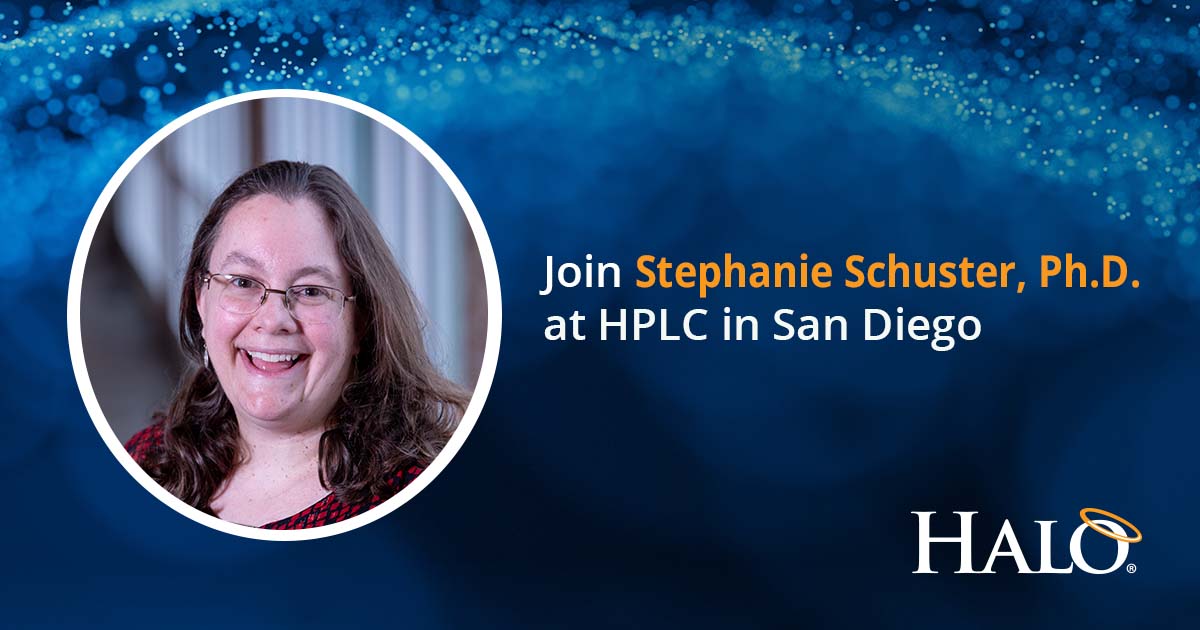 Stephanie Schuster, Ph.D. to be Key Note Speaker at HPLC Conference
Key Note Speaker: Stephanie Schuster, Ph.D. will be presenting "New 1.5 mm UHPLC Columns Enable Robust Separations with Increased Sensitivity and Solvent Savings"
Where: Town and Country Ballroom D
When: 4:45 PM on June 21, 2022
About Stephanie
Dr. Stephanie A. Schuster earned her Bachelor of Arts degree in Chemistry and Biochemistry in 1998 at La Salle University, where she graduated cum Laude from the Honors Program. She earned her Ph.D. in 2007 under the guidance of Professor Joe P. Foley at Drexel University. Her doctoral dissertation focused on the use of vesicles as pseudostationary phases in capillary electrophoresis. This system was investigated as a potential in vitro model for intestinal permeability.
After earning her Ph.D. at Drexel, Dr. Schuster joined Atlantic Diagnostic Laboratories (ADL), a combined clinical and forensic testing laboratory. While at ADL, she authored a procedure manual, and co-authored or contributed to other documentation, in preparation for College of American Pathology (CAP) inspection. She was instrumental in implementing general laboratory improvements (appropriate labeling, daily maintenance logs, etc.) in accordance with CAP guidelines. Dr. Schuster also assisted with method development using an Applied Biosystems 3200 Q TRAP LC/MS/MS System.
Beginning in June of 2009, Dr. Schuster joined Advanced Materials Technology, Inc. (AMT) located in Wilmington, DE as a research scientist working with Dr. Jack Kirkland, providing contributions to the commercial development of products specifically designed for the separation of peptides and proteins. During the summer of 2015, Dr. Schuster began to transition away from research and development activities and more toward applications development and quality assurance. She is currently a Senior Technical Support Scientist at AMT. As such, Dr. Schuster works closely with AMT's worldwide network of distributors and assists customers with optimizing and trouble-shooting their applications. Her primary interests are separations and novel materials development. Dr. Schuster has several peer-reviewed articles and is currently a member of the Chromatography Forum of the Delaware Valley.