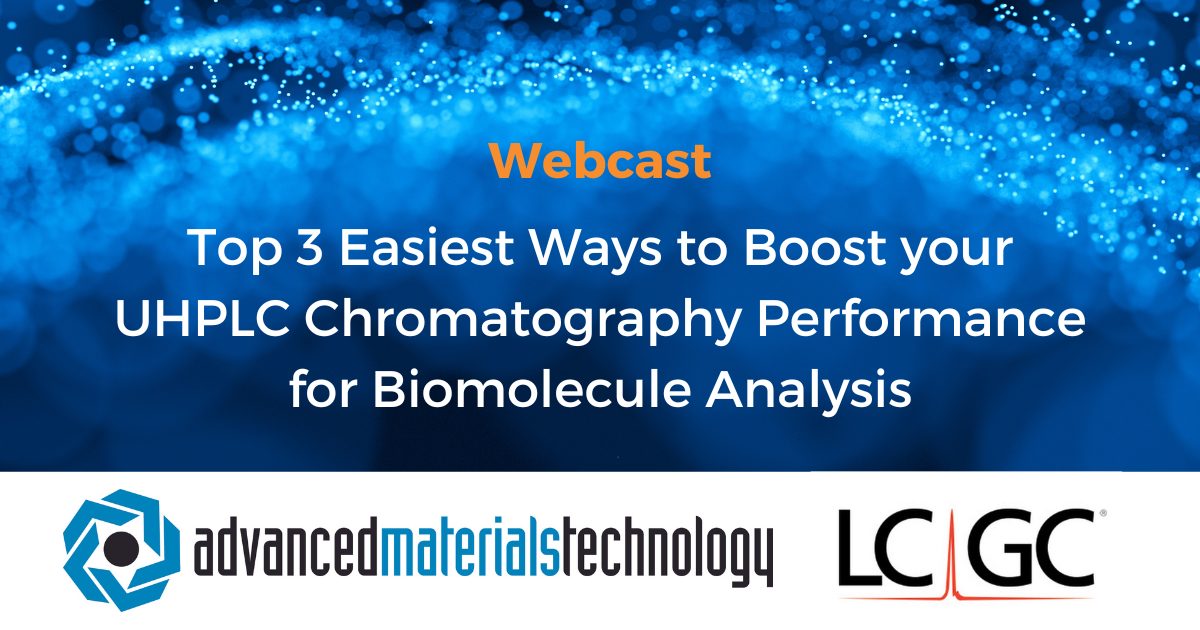 Join us for a Live Webinar with LCGC
Join us for our latest webinar with LCGC on Thursday, September 15th.
Want to increase the sensitivity of your UHPLC and LC–MS separations of peptides and proteins and save solvent without having to invest in a specialized microflow system? Learn how to achieve these goals with new 1.5 mm ID UHPLC columns packed with  Fused-Core® particles.
Webinar times include:
10 am and 2 pm EDT
7 am and 11 am PDT
3 pm and 7 pm BST
4 pm and 8 pm CEST
Register here: https://globalmeet.webcasts.com/starthere.jsp?ei=1564641&tp_key=b0f9cc2f0b&sti=amt