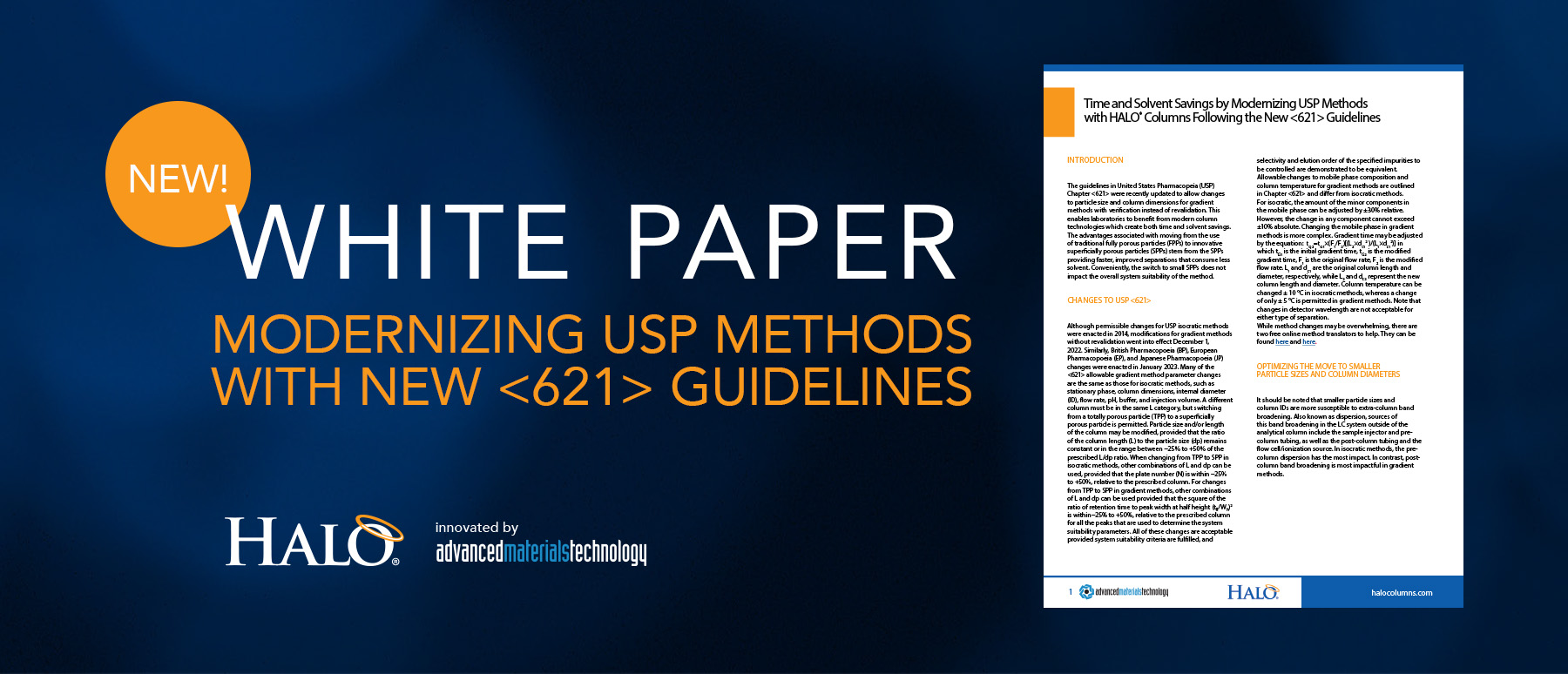 New USP <621> Guideline White Paper
The guidelines in USP Chapter <621> were recently updated to allow changes to gradient methods in terms of particle size and column dimensions with verification instead of revalidation. This change enables laboratories to benefit from modern column particle sizes and dimensions, creating both time and solvent savings since existing methods may be using classic particle sizes and dimensions and long run times. This white paper will highlight the benefits of moving from gradient methods that use fully porous particle columns to superficially porous particle columns. A case study will also be discussed showing how small changes in particle size will not impact the overall system suitability of the method.
Key Learning Objectives:
Review the guidelines of USP Chapter <621> for changing both isocratic and gradient methods
Understand how to convert USP methods to use modern superficially porous particle columns
Realize the benefits of moving to gradient methods that use superficially porous particle columns
Submit the form below to download the White Paper.